Multimedia Creative Studio.
Supply and Demand offers creative, production and consulting services for immersive multimedia experiences and live events. We are at the crossroads between art, science and technology. 

With over 20 years of experience, our core team of 30 artists creates narratively driven content keeping emotion and guest engagement at the forefront of the experiences. With our collaborators and partners, we represent a workforce of over 150 artists, multimedia specialists, physical & digital interactive designers, composers & sound designers, set & stage designers... 

Simply put, our productions reshape human connections through live experiences combining physical and digital interactions.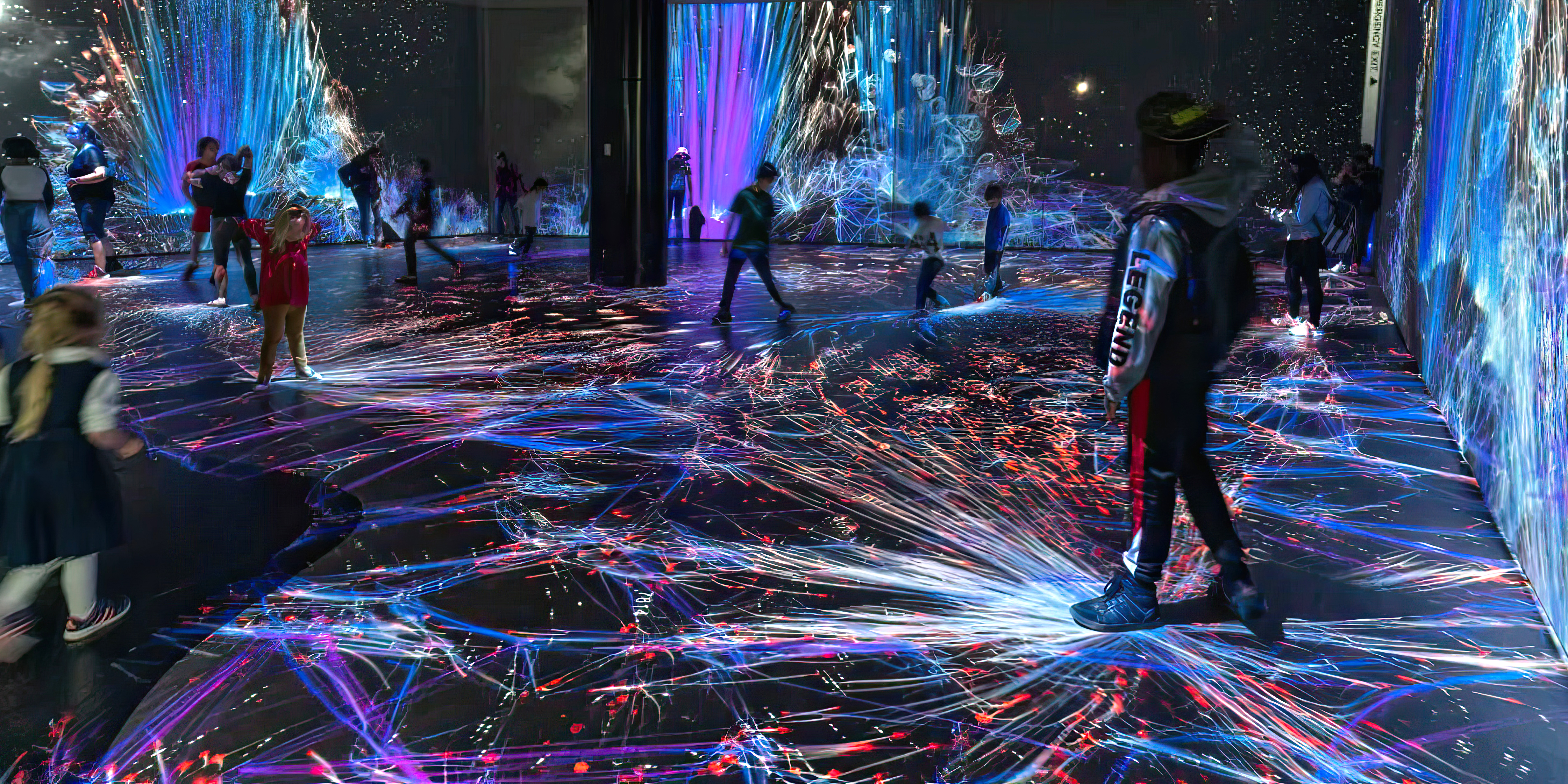 We stand at the intersection of social connections and multi-sensory experiences. 
— Olivier Goulet, Founder 
---
Multimedia Agency Services

We provide design, production, and consulting services for all forms of multimedia experiences, internationally. Our specialists rely on strategic thinking, creative delivery and technical expertise. Naturally collaborative, our cross-discipline structure is tailor-made for all types of multimedia productions.
 
---
Immersive Experiences Creation 

We create multimedia experiences that are narrative driven with an educational foundation. We love to work with existing I.P. to create compelling, exciting and Interactive immersive excursions. Our shows are made to tour as standalone, in museums and science centers or for high transit venues. 
 
---
Multimedia Exhibition Infrastructure  

We unlock new layers of storytelling by offering a 360-degree solution for immersive theaters. We call it the Modular Exhibit System: a complete solution built for your multimedia experiences, combining the virtual and physical worlds. Our modular solution aims to create a network of immersive venues sharing compatible infrastructures.

From inception to conception, we ensure a smart and modular configuration of the space to optimize the functionality of the infrastructure across multiple exhibits.  
 
---
Immersive Experience Network

Through working with us and embracing the Modular Exhibit System philosophy, you become part of our worldwide network of broadcasters, producers, designers and investors. Our Modular Exhibit System encourages those within the network to share, create and produce exhibits jointly, tour content with minimal shipping cost and to maximize experiences revenues. 
 
---
Touring Immersive Experiences & Excursions 

Are you a cultural institution that wants to offer new content bridging the physical and digital worlds? Our Immersive Experiences are available for distribution in Canada and worldwide and our team is looking for partners to develop new experiences. 
theses experiences for distribution.
Discover our Modular Exhibit System technology
The philosophy behind the Modular Exhibit System is to simplify access and cost of immersive experiences infrastructures through a flexible, open source and modular design that minimizes rigging and can be reconfigured for any space.